Using Technology to Curb the Skilled Labor Shortage
Finding reliable, skilled labor in today's job market can feel a bit like looking for a black cat in a coal mine. A 2018 survey from the U.S. Chamber of Commerce highlighted concerns among contractors about how the shortage is affecting the industry. Ninety-four percent of respondents said it was difficult to find workers. The impact of this touches on everything from jobsite efficiency to wages to safety — with 80 percent saying they were concerned by the safety risk created by having too few skilled workers on their jobsites.
The silver lining to the shortage is how manufacturers are stepping up to ease these worries by simplifying machine operation and improving safety. As a result, equipment productivity is increasing and labor costs are going down. If you frequently have new operators or are looking to increase productivity and improve fuel efficiency these machine control systems are worth considering.
Dig Assist, Load Assist and Compact Assist are three machine control systems offered by Volvo Construction Equipment, which can help turn less experienced operators into experts.
Real-time digging and trenching guidance
Volvo Dig Assist removes the guesswork from trenching and digging with excavators. Operators can input specifications, draw 2D shapes directly inside the cab, or choose from a library of designs, which then appears as a virtual guideline for them to follow while finishing the job. Being able to utilize these designs, with the ability to add slopes or multiple layers, removes the need for additional surveyors and measuring. It also helps make sure the job is done right the first time.
Machine control systems add to the site's safety by letting operators enter depth and height limits. Dig Assist uses visual and audio alerts to tell the operator they are near utility or power lines.
Loader on-board weighing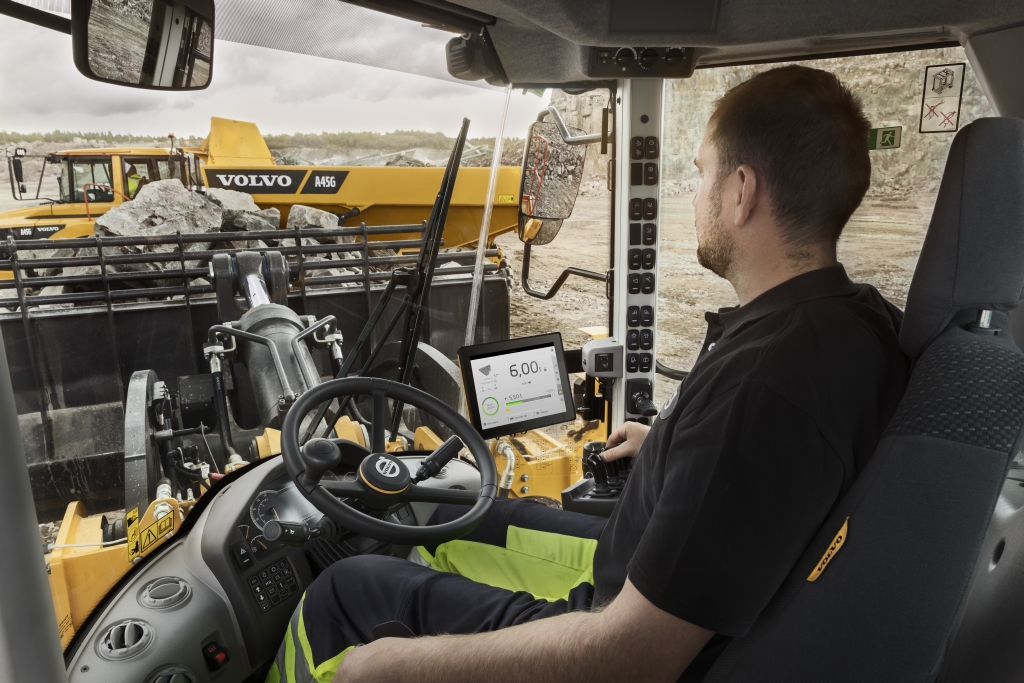 In the same way Dig Assist takes the guesswork out of moving dirt, Volvo Load Assist improves the accuracy of front end loader operators. Load Assist is an on-board weighing system that shows the operator real-time payload data accurate to within ±1 percent. This saves on labor costs by reducing reloading and re-weighing, allowing operators to get the job done right the first time. It also improves overall safety by preventing overloading. Administrative time is saved by downloading the data, which shows everything from tons of material, the type of material, density, name of the job and the customer — all of which can be integrated into an ERP system.
Each of these machine control systems have a learning curve of only a few minutes and are as simple as running a smartphone or tablet. Tools like these are a great way to increase your jobsites' general productivity, but also help you deal with the nationwide skilled labor shortage.
Real-time asphalt density, temperature and passes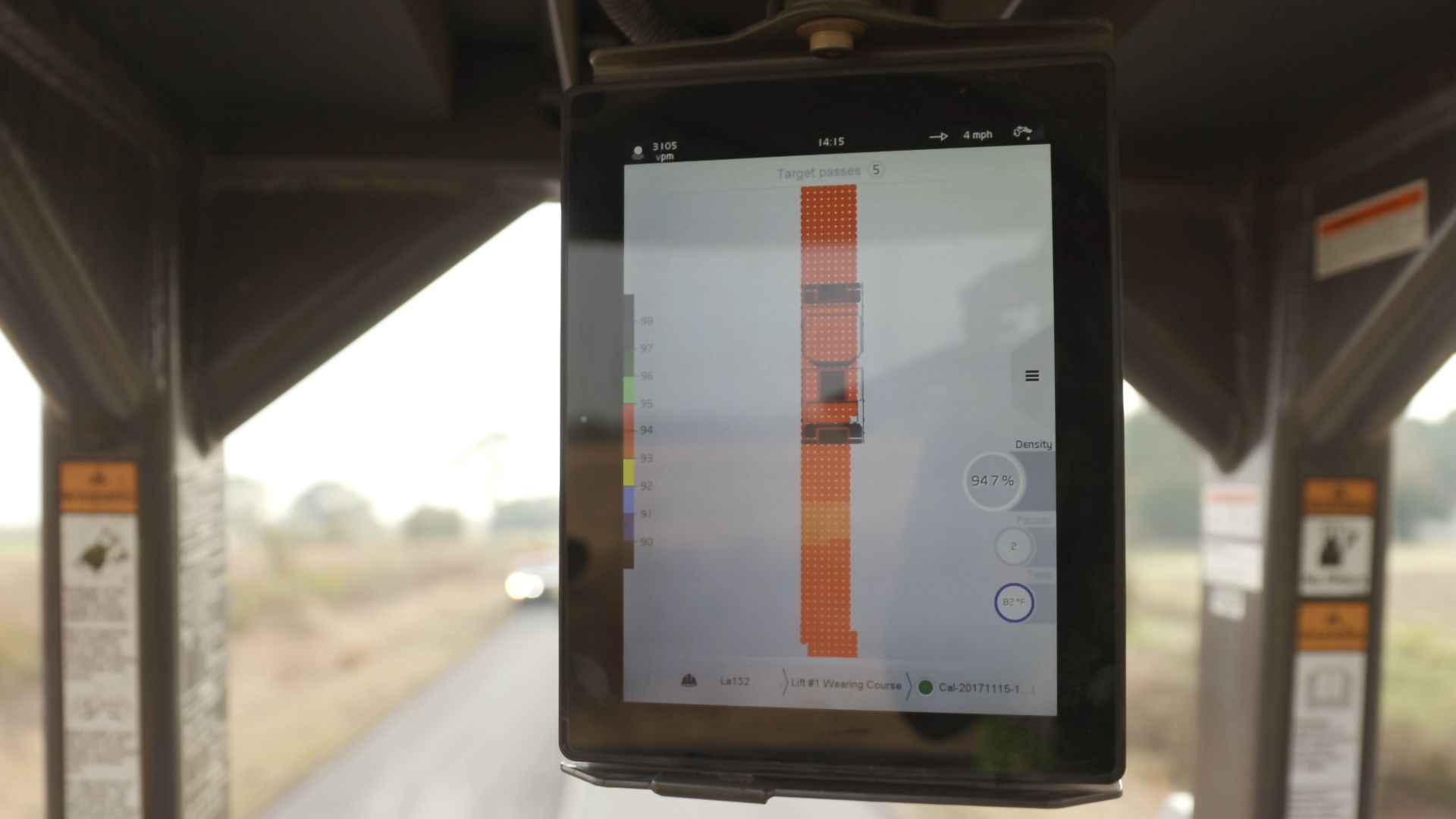 The third system offered from Volvo is Compact Assist — the Volvo Intelligent Compaction (IC) System for asphalt rollers. Similar to other IC systems on the market, Volvo Compact Assist provides real-time temperature and pass-mapping information to the operator to help ensure the roller hits the asphalt at the optimal temperature and also makes consistent passes across the entire mat. What makes Compact Assist unique is the optional Density Direct feature, which provides real-time density calculations across the entire mat, as opposed to the traditional Intelligent Compaction Measurement Values (ICMV) offered by other systems. As compared to ICMV (which displays a number that FHWA found not to be reliably correlated to actual density), Density Direct will display the density percentages across the entire mat, so an operator knows, in real time, how close to target density the mat is and can adjust accordingly.
Invest in new technology to train new talent
Whether you're one of the 94 percent of contractors dealing with a labor shortage or simply want to explore ways to improve productivity, get started by learning more about Volvo Dig Assist, Volvo Load Assist and Compact Assist.